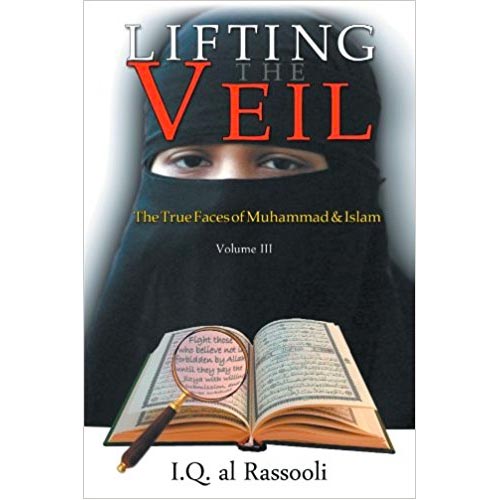 IQ al-Rassooli
Author, Teacher, and Middle East Expert
About IQ al-Rassooli
IQ al-Rassooli, Iraqi-born Islam scholar and Arabic speaker, is the author of Lifting the Veil: The True Faces of Muhammad and Islam Volumes 1, 2 and 3, which are the full transcriptions of 312 audio/videos of the YouTube series Idiots Guide to Islam. Although they can be purchased at www.authorhouse.com and www.amazon.com, chapters may be freely listened to on his website which is dedicated to utterly discrediting Muhammad as a prophet and the alleged divine origin of his Quran based entirely on the Arabic language of the Quran & Hadiths.
IQ al Rassooli is Liberty GB's Special Advisor on Islam. He is also a member of the Advisory Council for The Intelligence Summit, a forum that brings together intelligence agencies of the free world and the emerging democracies.
IQ's extensive knowledge of Islam is based on his 30+ years study of the Quran, Hadiths, OT, NT, Arab and Islamic histories, Arab–Israeli conflict, the Hebrew Bible, Zoroastrian religion and Pagan Arabian religion. His mission is "to expose the facts and reality of Islam to a Qur'an-ignorant world," based on the primary Arabic language sources themselves.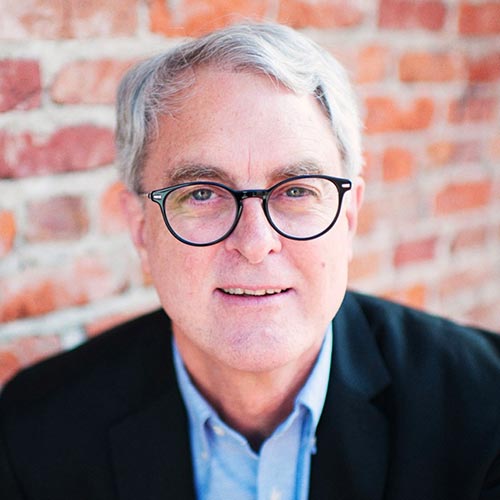 George Barna
Executive Director of the American Culture and Faith Institute
About George Barna
George Barna is the Executive Director of the American Culture and Faith Institute (a division of United in Purpose). He founded the Barna Research Group in 1984 (now The Barna Group) and has been President of Metaformation, a faith development organization, since 2009. He has served several hundred parachurch ministries, thousands of Christian churches, and many other non-profit and for-profit organizations, as well as the U.S. military. He has also been a pollster in three presidential campaigns. Barna has written more than 50 books, mostly addressing cultural trends, leadership, spiritual development, and church dynamics. They include New York Times bestsellers and several award-winning books. He has sold more books based on survey research related to matters of faith than any author in American history. After graduating summa cum laude from Boston College, Barna earned two Master's degrees from Rutgers University and has a doctorate from Dallas Baptist University. He attends Mission Church in Ventura.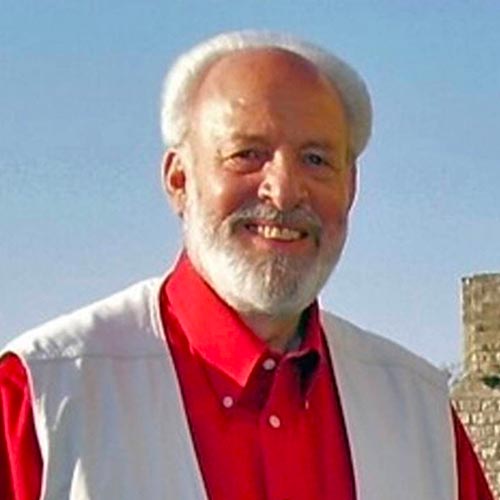 Dr. Jimmy DeYoung
Founder and Host of Prophecy Today Ministry and Radio Programs
About Dr. Jimmy DeYoung
Dr. Jimmy DeYoung has resided in Jerusalem for at least a portion of each year for the last 24 years where he held full credentials as a journalist in the second most populated journalistic city in the world. Arriving there just 3 days prior to the Gulf Crisis in 1991, he weathered 39 Scud attacks. Jimmy gave reports nationwide on several networks during the Gulf Crisis. He has his finger on the pulse of what is considered the media "hot spot" of our time, the Middle East. On his travels throughout the US and around the world, Jimmy brings with him the latest news from out of the Middle East with a unique blend of political, biblical, and prophetic insight that cannot be found in the media today.
After graduating from Tennessee Temple University in Chattanooga, TN, Jimmy joined with Jack Wyrtzen and Harry Bollback at Word of Life Fellowship in Schroon Lake, NY. There he spent the next twelve years in many staff positions including staff evangelist, host of Word of Life Inn, and producer of radio programs heard worldwide.
For the next 5 years Jimmy was the Vice President and General Manager of New York City's first Christian radio station, WNYM. During his time at the station, Jimmy was the producer and host of a daily talk program in the #1 media market in America.
Upon first arriving in Israel, moved by the plight of the Israeli people and by the spirit of God, Dr. DeYoung founded the Assembly at Jerusalem, a Bible-preaching church that meets in Jerusalem. Today, Jimmy travels the world proclaiming the good news of Christ's gift of eternal life and imminent return for His Church, using the means of media, radio, television, books, and the internet, as well as by preaching in Churches and assemblies around the world.
Jimmy has met and interviewed many international leaders including Israeli Prime Minister Benjamin Netanyahu, former Prime Minister's Ariel Sharon and Ehhud Olmert, Israeli President Shimon Peres, former Jerusalem Mayor's Teddy Kolleck, former Defense Minister Moshe Arens, Jordan's Foreign Minister Marwan Muasher, and Palestinian leader Yasser Arafat.
Jimmy is seen on the Day of Discovery television program, which is produced in the Middle East. He is also heard daily and weekly on radio and internet, with the latest reports from the Middle East on several networks consisting of over 1500 stations. He is also seen on the John Ankerberg Television program.
Jimmy is a noted conference speaker in the United States, Europe, and South America, and devotes several months out of each year to this conference schedule. He has authored the bestselling book Sound The Trumpets, produced a number of audio and video materials, including his bestseller Ready To Rebuild, a documentary on the building of the Third Temple. Jimmy continues to monitor the most current events as they unfold in the Middle East and compares these current events to the prophetic truth of God's Word.
Jimmy had the privilege of receiving his Doctorate from Tennessee Temple University in May of 1996. He also received his PhD from Louisiana Baptist University in May of 2000.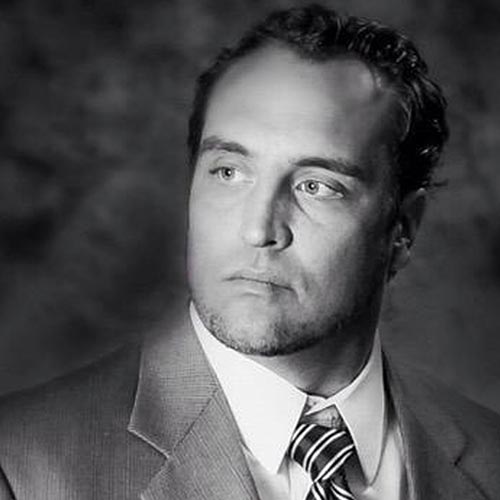 Chris Gaubatz
Vice President of Understanding the Threat Organization
About Chris Gaubatz
As the son of a career Air Force OSI Special Agent, Chris Gaubatz grew up in England, Korea, California, and Utah, and today calls southwest Virginia home. Chris worked for several Fortune 500 companies conducting fraud investigations and asset protection, as well as insurance sales. In 2007, Chris began researching the threat of jihadi organizations in the United States by posing as a Muslim convert and attending Muslim Brotherhood/Hamas conferences gaining access as an intern with the Hamas organization Council on American Islamic Relations (CAIR) in Virginia. While working at the CAIR MD/VA office, Chris uncovered a fraud scheme being perpetrated by CAIR's "immigration attorney" who was defrauding Muslims in the community and lying about handling their immigration proceedings. In fact, he was not even a licensed attorney. When that office was shut down by CAIR in an effort to conceal this criminal activity, Chris was invited by Hamas/CAIR leaders to work at their headquarters office in Washington, D.C. During his time there, Chris obtained over 12,000 pages of documents from Hamas/CAIR and over 300 hours of covert audio/video recordings. The entire story is featured in the book Muslim Mafia authored by investigative journalist Paul Sperry and Dave Gaubatz (Chris' father).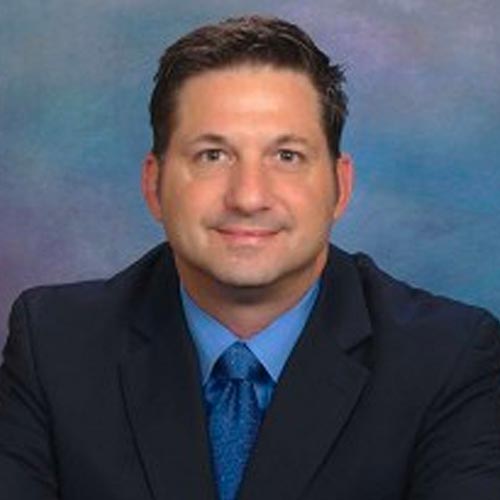 John Guandolo
Founder and President of Understanding the Threat Organization
About John Guandolo
John Guandolo is the Founder of UnderstandingtheThreat.com, an organization dedicated to providing strategic and operational threat-focused consultation, education, and training for federal, state, and local leadership and agencies, and designing strategies at all levels of the community in order to defeat the jihadi threat. Mr. Guandolo is a 1989 graduate of the U.S. Naval Academy and took a commission as an Officer in the United States Marine Corps. He served with 2d Battalion 2d Marines as an Infantry Platoon Commander in combat Operations Desert Shield/Storm. From 1991-1996, he served in 2d Force Reconnaissance Company as a Platoon Commander, Assistant Operations Officer, and the unit's Airborne and Diving Officer. During this time, he also deployed to the Adriatic/Bosnia. He served for one year as the Unit Leader for the CINC's In-Extremis Force, directly reporting to a Combatant Commander in a classified mission profile. Mr. Guandolo was a combat diver, military free-fall parachutist, and a graduate of the U.S. Army Ranger School. In 1996, Mr. Guandolo resigned his commission in the Marine Corps and joined the Federal Bureau of Investigation (FBI), serving at the Washington Field Office. From 1996-2000, he primarily conducted narcotics investigations domestically and overseas. In 2001, he served for one year as the FBI Liaison to the U.S. Capitol Police investigating threats on high-level government officials. Shortly after 9/11, Mr. Guandolo began an assignment to the Counterterrorism Division of the FBI's Washington Field Office developing an expertise in the Muslim Brotherhood, Islamic Doctrine, the global Islamic Movement, and terrorist organizations including Hamas, Al Qaeda, and others. In 2006, Mr. Guandolo was designated a "Subject Matter Expert" by FBI Headquarters and created and implemented the FBI's first Counterterrorism Training Program focused on the Muslim Brotherhood, Islamic Doctrine, and the global Islamic Movement. This course was hailed as "groundbreaking" by the FBI's Executive Assistant Director in a brief to the Vice President's National Security Staff. For his efforts, in 2007 Mr. Guandolo was presented the "Defender of the Homeland" Award by U.S. Senators Jon Kyl and Joseph Lieberman on behalf of the Center for Security Policy in Washington, D.C.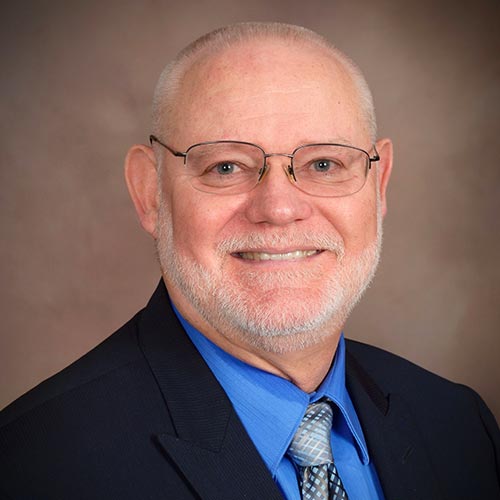 JR McGee
Military Strategist and Principal of X-Stream Leadership Group
About JR McGee
JR McGee is a Certified Lean Six Sigma Master Black Belt Sensei, designed and implemented the MBB program at Lockheed Martin, and has trained more than 30,000 Green Belts, 10,000 Black Belts, and certified 73 Master Black Belts. He is the current Chairman for Professional Development for the LEAN Enterprise Division of the American Society for Quality. McGee is responsible for LEAN Content, Certification, Web Training, and Awards and Recognition world-wide. He has facilitated and coached more than 700 Lean Six Sigma projects world-wide. As Program Manager at "Top Gun" ranges world-wide, JR specialized in operations, training, and development of Fighter Pilots, Special Forces, Combat Field Engineering, and providing operational support to Intelligence and Counter-Terrorism operations around the world. He authors an Executive Coaching column for Quality Forum Magazine. He was awarded the ASQ Roger Berger Award for outstanding leadership support for Quality Knowledge and Operational Excellence to the Global Quality Community. He is the 2017 Chairman for Professional Development for the ASQ Lean Enterprise Division and a Voting Member of the Board of Directors. He sits on the Board of Directors for the ASQ NextGen Program for Future Leadership Development for Quality Management. He holds a Degree in Electronic Technology from Troy State University (European Div), a Degree in Business Management from the University of Maryland, he completed the Strategic Studies Program at the Tepper Carnegie Mellon Business Institute, and the Strategic Leadership Program at the Goizueta Business School, Emory University. He is currently the CEO of X-Stream Leadership Group.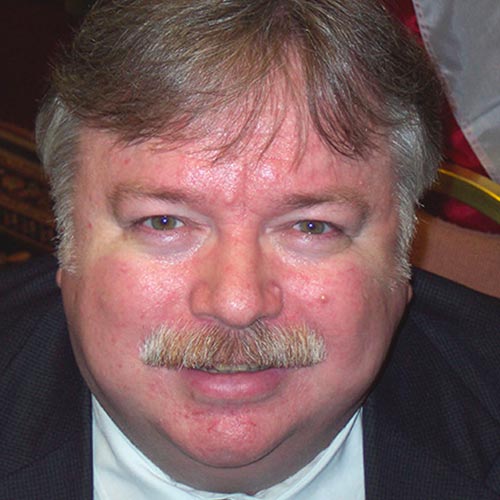 David New
Attorney and Author
About David New
In 1989, David graduated from the Georgetown University Law Center in Washington, D.C. with a JD degree. He practices law in the Washington, D.C. area. He is a member of the Maryland and DC bars, the Fourth Circuit Court of Appeals and the District of Columbia Court of Appeals. In 1978, David graduated from Humboldt State University in Arcata, California with a B.S. degree in Accounting and a B.A. degree in Economics. He is the author of several books on the Constitution. David is a strong proponent for a strict construction of the Constitution. His articles on various legal and moral issues have been published in Ireland, France, Nigeria, Australia, and the United States. Most importantly, David is a Christian and believes in the literal interpretation of the Bible. He has served as a minister in various states, a chaplain at a prison, and as a radio evangelist in Chicago. David's latest book, The Separation of Church and State for Beginners is due out in 2018.
You can order the following books by David New on Amazon.com:
The Constitution for Beginners
Religious Freedom in America for Beginners
The First Amendment and the Bill of Rights for Beginners
The Ten Commandments for Beginners